NOW- Naiki On Wheels
is a not for profit initiative by AYECo. Pvt. Ltd. where under privileged and deserving persons are provided with state of the art sports and electric wheelchairs, so that they can equally enjoy their rights in this society.
We believe in an accessible environment and inclusive ecosystem for all.
AYECo
 has distributed hundreds of sports/electric wheelchairs to persons with disabilities on need basis.
Everywhere from metropolis, to downtowns to remote villages of Pakistan.
 Anyone with walking impairment or single or multiple physical disabilities is eligible to apply. 
 Must demonstrate a visible disability/deformity.
 Must possess disability certificate or valid application. 
Must not own a wheelchair previously. 
 Applying through this program may not guarantee the award of wheelchairs or any assistive products. 
 Wheelchairs and Products are distributed on need basis, after thorough assessment from designated assessment officer nominated by company. 
Funds will only be used in distribution of wheelchairs. There's No Obligation on company, to donate to any particular person or organization.
Meezan Bank
Ayub Yaqoob Engineering Co.
IBAN: PK79MEZN0002150103271633
Mobile Number: +923341303343
Mobile Number: +923349847864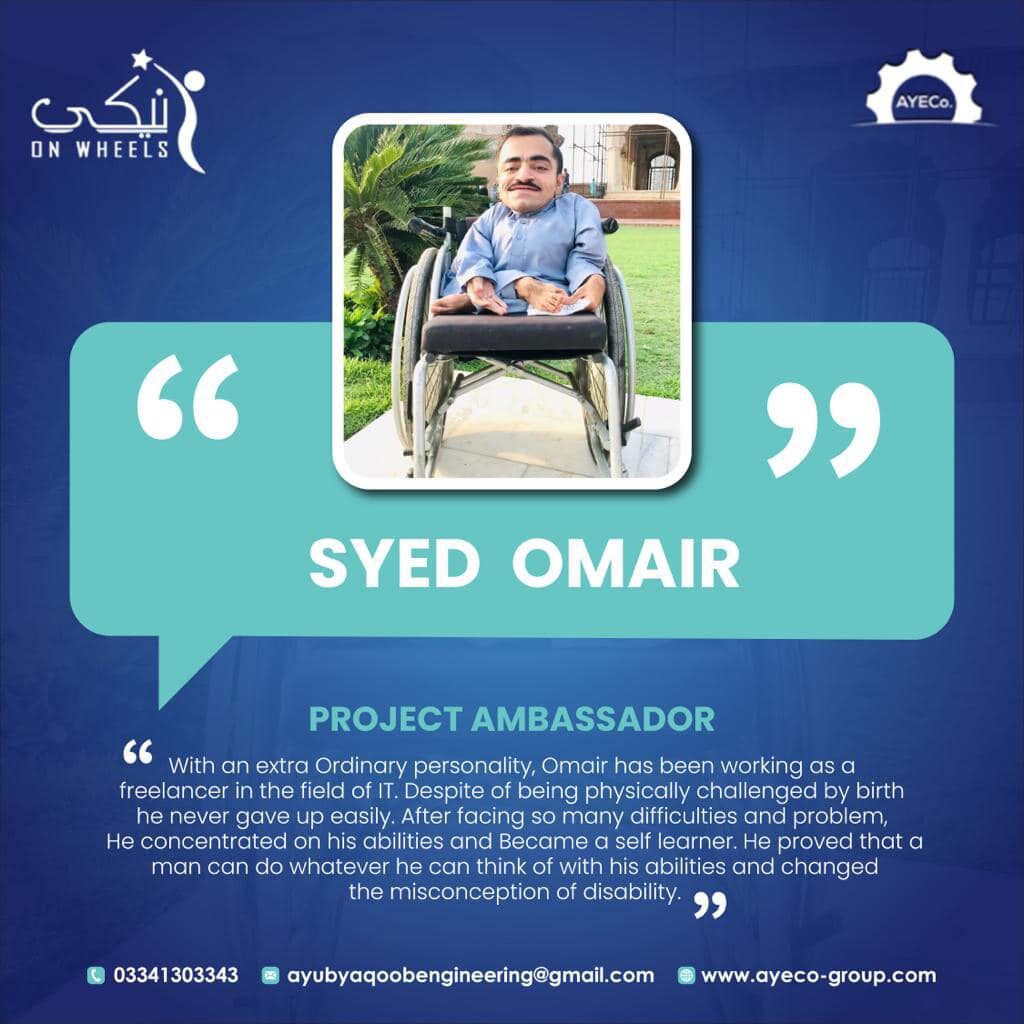 Our Project Ambassador Syed Omair, has been an exceptional addition to our family, he has a soft heart and strong personality and will power.
This is what Omair has to say about his experience with us.
"It has been a great pleasure working with AYECO Wheelchair manufacturing company for the past three years. We have developed a strong relationship, and have been able to successfully provide customized wheelchairs for people with disabilities. I am thankful to be able to serve those in need." -Syed Omair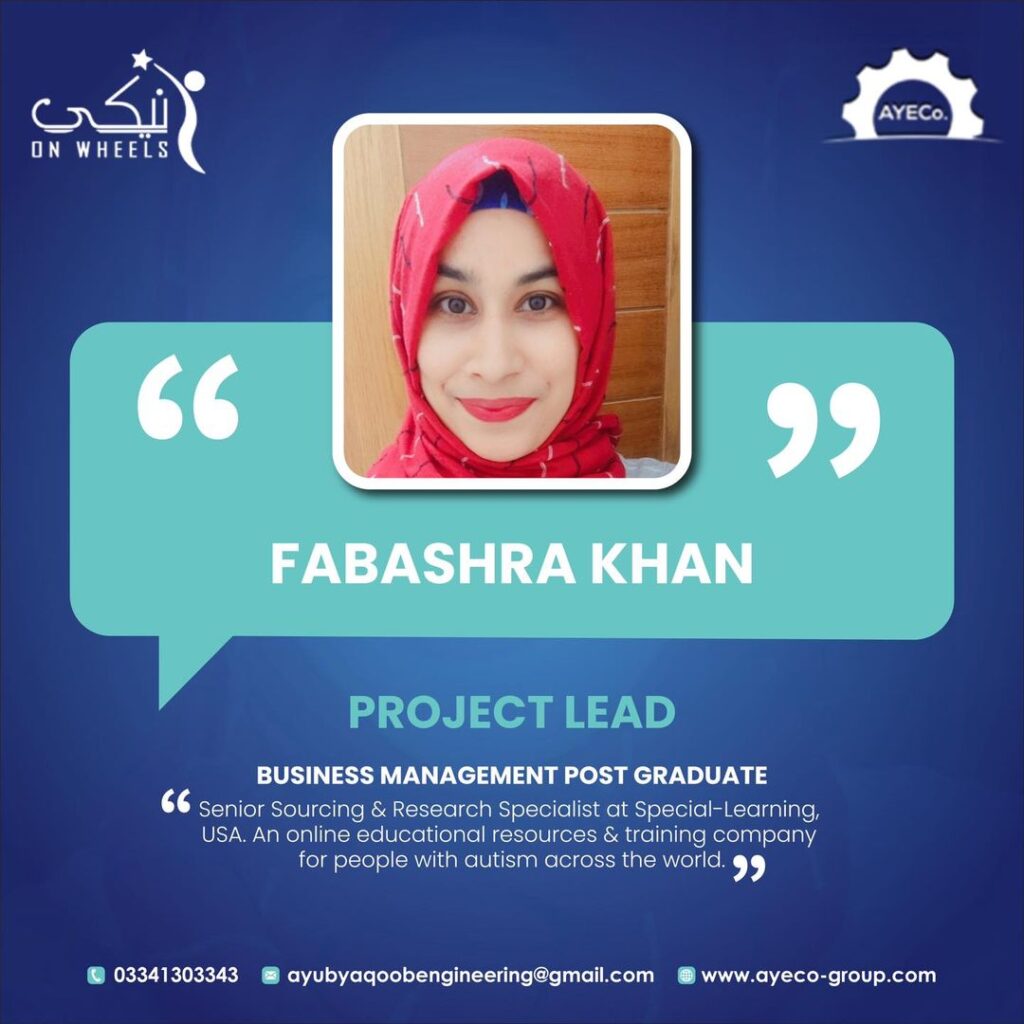 Our project head Fabashra Khan is a business management postgraduate from Islamia University Bahawalpur.
With my great desire to improve the lives of people and my deep interest in human resources management.
Thus, I'm currently employed as a Senior Sourcing & Research Specialist with Special-Learning, a company from USA, that provides online educational resources & training to people with autism across the world.
Personal: I'm a straightforward, driven individual. I am aware of what I want out of life and work to be positive every day. I really believe that in order to succeed, a person must be honest with oneself. I enjoy doing and experiencing a variety of things.